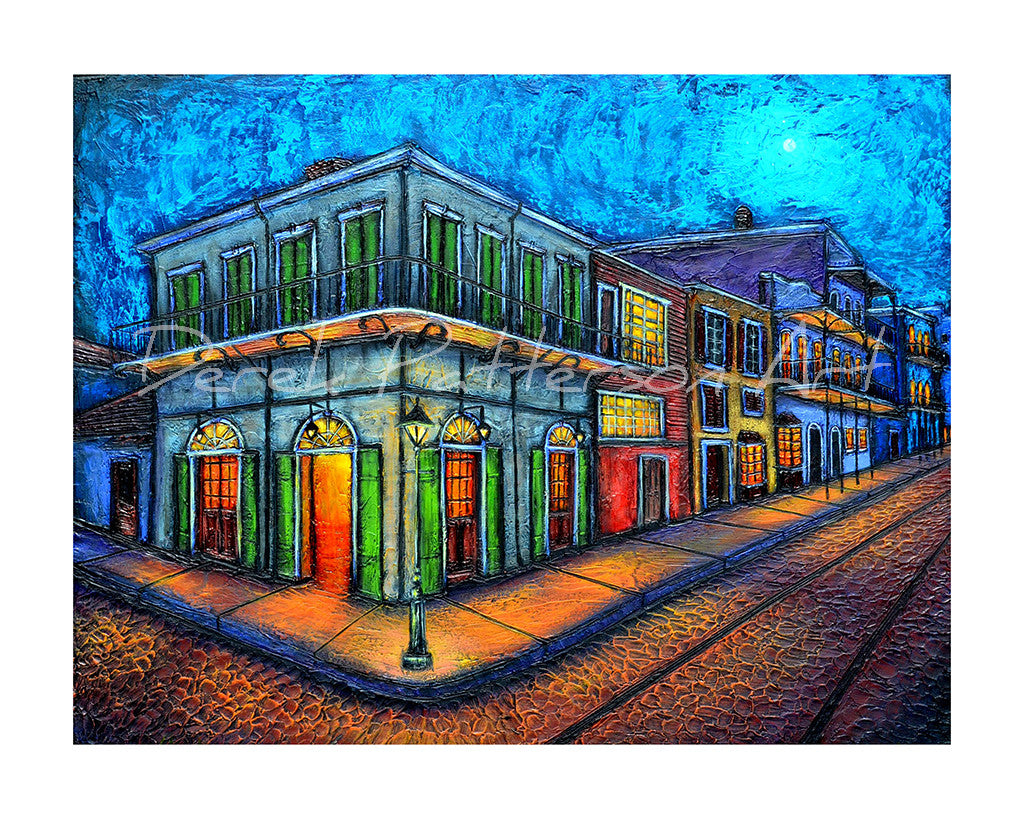 The Old Absinthe House
Derek Patterson Art
Regular price $24.95 Sale
Jean Lafitte's Old Absinthe House is another hot spot on Bourbon Street. This is where the pirate met with Andrew Jackson to discuss the Battle of New Orleans. Without his help, Jackson would've lost the battle! 
-Each print comes wrapped in a plastic sleeve with a white backing board.
Shipping:  We cannot guarantee delivery dates. Shipping delays may happen occasionally. We will be providing tracking information upon shipment so you can track your package.